ADVANCE – GRP : Demanding applications!

Industrial switched interlocked socket outlets in thermosetting material to offer maximum resistance in archest environments.
Complete line of interlocking industrial parts (16A, 32A, 63A, 125A), made of thermosetting material (glass fiber reinforced polyester), IP66 / IP67 / IP69.
For aggressive applications in various industry segments: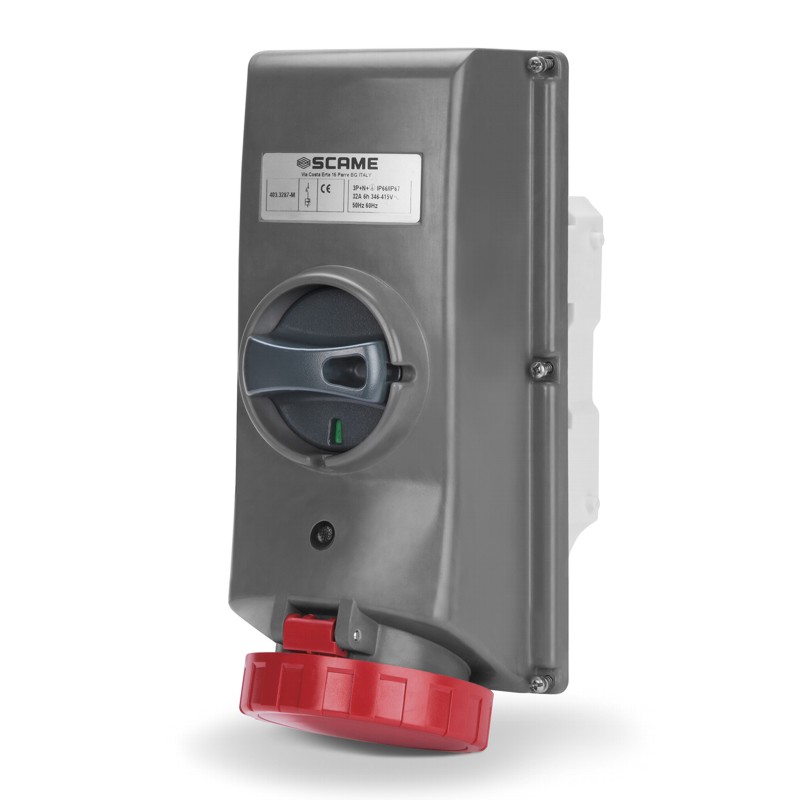 Mining
Steel
Chemistry
Food
Port
Particularity that highlights the exceptional mechanical resistance of ADVANCE GRP is the production process of the wrappers, which is defined as SMC (Sheet Molding Compound). SMC is a technology that uses only non-woven sheets, pre-impregnated with polyester resin. The method consists of preparing the sheet material in a mold that, provided with countermoulds (negative mold), will compress the compound in order to allow compaction.
Main features:
Resistance to heat and fire, does not propagate the flame, does not emit toxic gases and low smoke emission (LSOH)
Mechanical resistance, resists impacts of 20J (IK10) according to EN50102
Resistance to chemical substances, saline solutions, diluted acids, hydrocarbons, mineral oils and alcoholic substances
Weatherproof (IP 66/67), UV rays and high and low temperatures (-40°C + 60°C).